According to the media Racer, a Formula 1 Alpine F1 Team single-seater will take to the track of the main circuit of the 24 Hours of Le Mans, this for a demonstration which would take place within the framework of the 89th edition of the biggest car race in the world which will take place on the 21st and 22nd August 2021.
Nothing is official to date but seeing an Alpine F1 on the 24 Hours of Le Mans track would be clearly magical and would allow Esteban Ocon to celebrate, in France, his first victory in Formula 1 obtained at the finish of the GP of Hungary knowing that Alpine also signed its first success in its history in Formula 1 in Hungary.
We already knew that Fernando Alonso and Esteban Ocon will be present at the 24 Hours of Le Mans 2021 alongside the Alpine Endurance Team, which enters a former LMP1 prototype (Alpine A480 – photo below) in the Hypercar category against the new Toyota GR010 Hybrid . As for the future of the French marque at Le Mans, it could well be announced in a few days with an entry in Hypercar (LMH) or (LMDh). Anyway, we hope that the info released by Racer will be formalized in the coming hours. This would represent a huge communication blow for Alpine. Added to this is the fact that Esteban Ocon and Fernando Alonso could therefore compete at the wheel of an Alpine at Le Mans in 2023, on the occasion of the long-awaited centenary of the 24 Hours of Le Mans. In two years, Peugeot, Audi, Porsche, Toyota, Ferrari, etc … will compete for victory in the Sarthe, other manufacturers should also join them by then.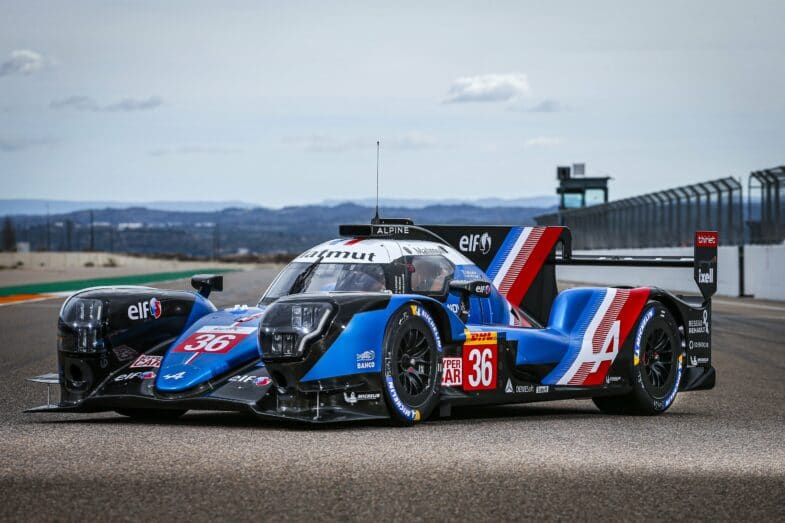 Remember, at the very beginning of the year, Esteban Ocon took part in the Monte-Carlo Rally at the wheel of an Alpine A110S. Thus, Alpine would do a fine double blow this year if the French brand were to put an F1 single-seater on the track during the 24 Hours of Le Mans 2021. In this case, let us specify that it will be an old Renault F1 decorated with the colors Alpine F1 Team, because the regulations governing F1 do not authorize this type of driving for current single-seaters entered in the framework of the 2021 Formula 1 World Championship.
Writing
Photos: Alpine F1 Team and Alpine Endurance Team